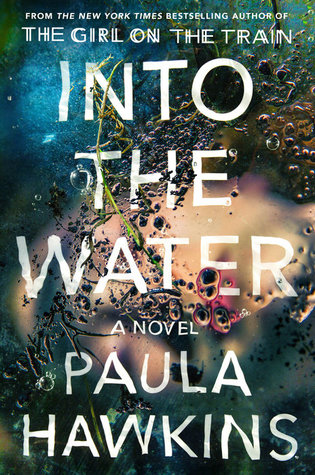 I read the first page late at night and although barely more than a paragraph, I put it down in fright. Not because it was bad but because it was so horrifying, I was scared to read more. A few days later, I picked it up again, moved past that first haunting page and read the next fifty pages in one sitting. I'm glad I did as there was a crowd of characters to keep track of and I knew then, this was not a book where you read a couple of pages a night. I reserved two to three hour reading sessions to remember who was dead, who was alive and what they all had to do with each other.
Nel Abbot is found dead in the Drowning Pool with a suspicion of suicide. It so happens that Katie, the teenage friend, of her daughter Lena was found dead, months earlier in the same spot which had been a place of many a woman's death through the century's, hence the name of the spot. Nel's sister, Jules (who, we are repeatedly told doesn't like being called by her correct name Julia) hasn't spoken to her sister since she was a young teenager and is called back to her old home to look after Lena. The mystery of the deaths unravels from the point of view of ten characters and it becomes very clear that there is a vault of secrets and lies in the town.
There were moments of suspense which fell away as the clues came together. Some of the characters had little depth and I found it difficult to believe their behaviour in particular, Sean Townsend, the Detective Inspector and his wife Helen and even Katie. The inclusion of the mystic, Nicki, seemed to be a red herring which we could have done without. Jules seemed remote reflecting on her broken relationship with her sister and we learn very little else about this thirty something woman. Her reactions were self-centred enough to lose some credibility. I wonder if this book would have been better had there been less characters and a concentration of effort on Nel, Jules and Lena?
Was it on par with Girl on a Train? It wasn't as good but perhaps my expectation was heightened because of the first book. However, it was a compelling enough read and a page turner, perhaps because I wanted it to end. It held my interest but it wasn't brilliant.